Red Velvet Dog Bed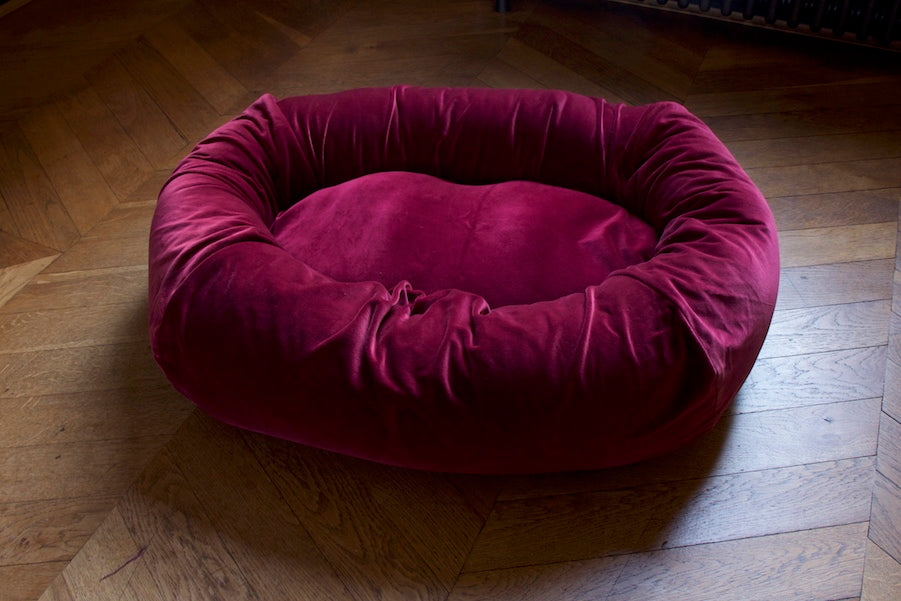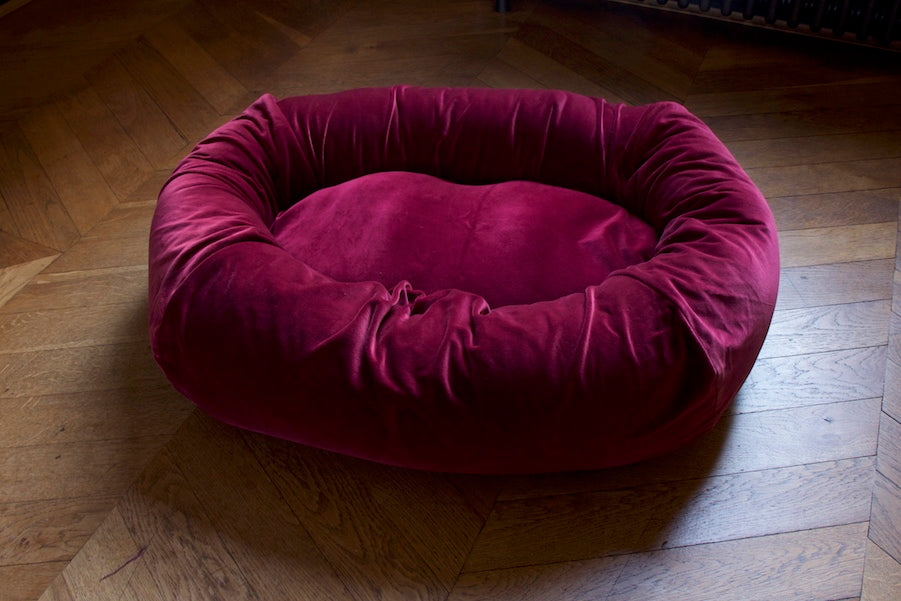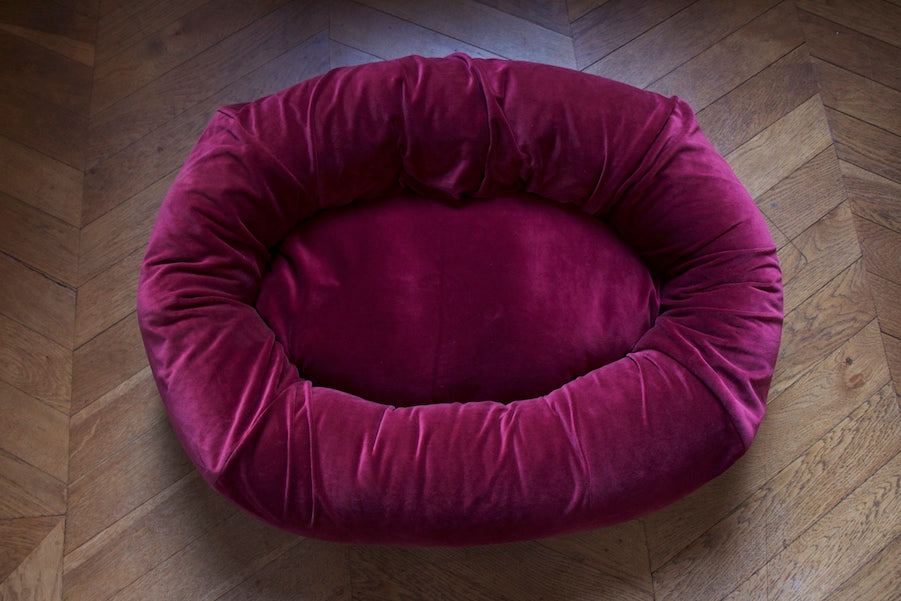 Red Velvet Dog Bed
Snooze the day away on a generously filled dog bed, with velvet covers.

The dog bed design and construction ensures maximum comfort that lasts. An oval shape echoes your dog lying down and a central cushion with bolster allows your dog to adopt any sleep position, fully supported.

Lounge on it, sleep on it, dream on it.

Dog bed covers are made from thick vintage cotton velvet - and soft and cosy, for the ultimate sleep surface. Just machine wash when muddy.

UK orders: VAT and P&P included.
Product Details
•a soft semi-structured dog bed comprising two parts : central cushion and bolster, with removable washable covers
•dog bed covers made from vintage cotton velvet in a claret red which is thick and super soft : machine washable at 40°
•the central cushion can be removed, for easy vacuuming
•an oval shaped dog bed with a bolster allows your dog to get comfy and adopt any sleep position, to curl up cosily or stretch out fully supported
•generously stuffed with virgin polyester fibres to create a firm but soft dog bed : these stuffing fibres don't hold moisture or bacteria and so help keep things fresh, healthy and odour-free
•inner dog bed parts are encased in a technical sportswear fabric that's tough, hardwearing, scratch and water resistant
•Hindquarters dog beds are hand stuffed and sewn in the UK with a free repair service on any rips or tears
•read more about How Hindquarters dog beds are made
Shipping & Customs
•UK orders: VAT and P&P is included, 3/5 days delivery
•International orders: Shipping is added at checkout, 7/10 days delivery
Sizing Guide
Available in XS and SMALL dog bed sizes, XS is 70x50cm and the small dog bed is 80x70cm and good for Dachshunds, smaller Cockapoos, Cocker Spaniels, JRT's, Wheaten Terriers, French Bulldogs and Border Terriers
Recommended