Green harness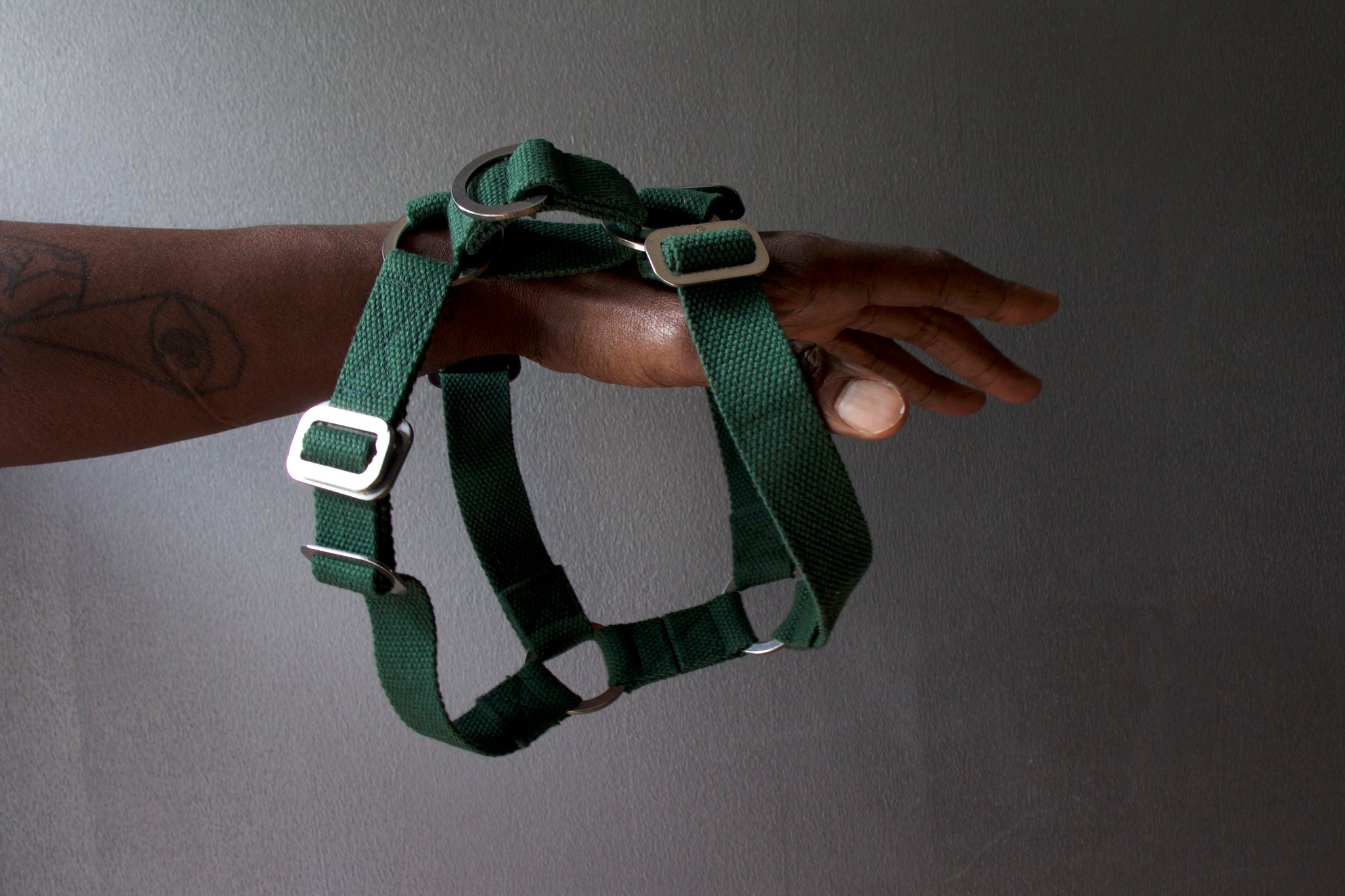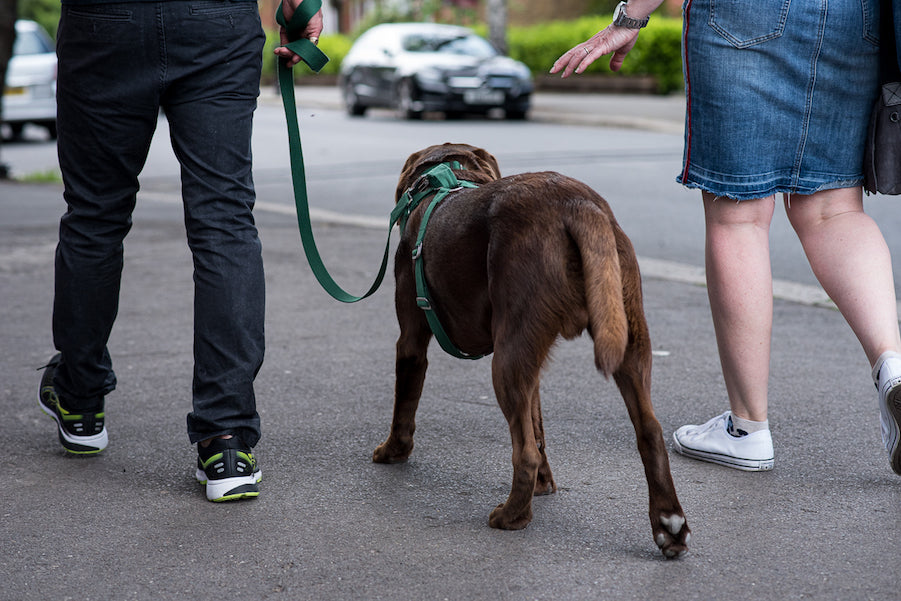 Green harness
A comfy cotton harness designed to support your dog in all the right places.

Made from strong but soft green cotton that is machine washable. The cotton weave has flex and give, and the harness is fully adjustable, for a perfect fit and maximum comfort. With marine grade steel metalwork.

Suitable for a wide range of dogs including most Terriers including Jack Russels, Corgis, Boxers, Sighthounds and Labradors or made to measure.

UK VAT and P&P included.
Product Details
•made from a comfy cotton weave: soft-to-the-touch but strong, durable and washable
•a fully adjustable harness for a perfect fit
•the green cotton weave is flexible and has 'give' so helps your dog move freely and comfortably
•marine-grade stainless steel metalwork: lightweight, strong and corrosion proof
•over-the-head harness, fastens at the girth
•just machine wash at 40 when mucky
•available in small, medium and large harness sizes or made to measure
•handmade in the UK
Shipping & Customs
•UK: VAT and P&P included, 5/7 days delivery
•International: Shipping added, 10/14 days delivery
Sizing Guide
•SIZE S: 2.5cm wide webbing that fits a lower neck between 30-40cm (12-16 inches) and chest girth just behind front legs 40-50cm (16-20 inches)a good harness for a JRT or other Terrier
•SIZE M SLIM: 2.5cm wide webbing that fits a lower neck between 35-55cm (14-21 inches) and girth just behind front legs 50cm-65cm (20-25 inches) and a good harness for a small Lurcher or Poodle
•SIZE M: 3cm wide webbing that fits a lower neck between 35-55cm (14-21 inches) and girth just behind front legs 50cm-65cm (20-25 inches) and a good harness for a Cockapoo, Corgi or Spaniel
•SIZE L: 3cm wide webbing that fits a lower neck between 45-65cm (18-25 inches) and girth just behind front legs between 60-85cm (24-33 inches) a good harness for a Lab or big dog
Recommended